Business Succession
Business succession. Here at Argon Law we like it, most business owners hate it. It's true navigating all the options is tricky, but that's where your lawyer and accountant can help.
Of all of Australia's family and private businesses, only a third have succession plans, which means a huge amount of business value is being lost. A successful transition to new ownership and, potentially, new management, requires time and planning.
In this video, General Manager James Blevin from Argon Law, gives you an overview of business succession, and some helpful tips.
Options for Business Succession
Ownership Structures
Before you acquire a property, a business or some other asset it is wise to consider the legal structure you will use to own it. At Argon Law, we help clients set up companies and trusts before they purchase assets or begin business ventures. This is to ensure those new assets are kept legally separate from their home and other existing assets, thereby protecting them from debts and other problems which may arise in respect of the new assets. We can suggest and implement different asset protection strategies for business and property owners.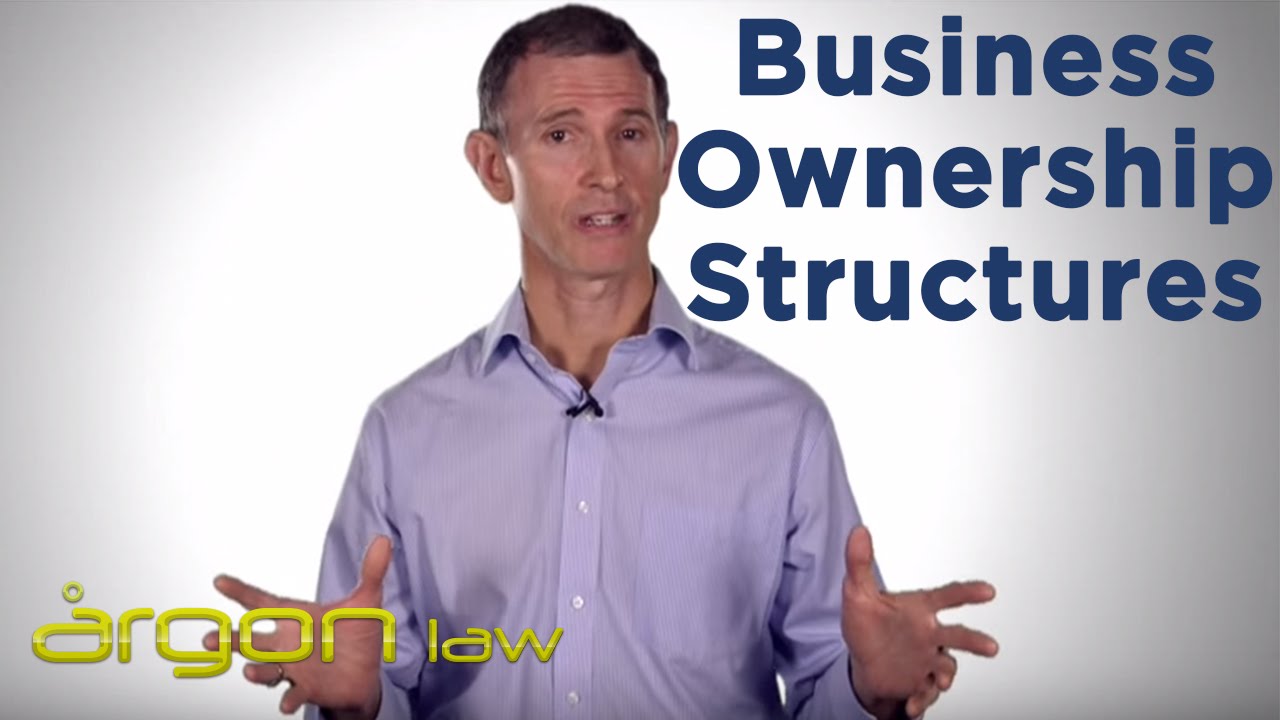 Business Ownership Structures
Family or Discretionary Trusts
Family or discretionary trusts are commonly used to hold investment and business assets including real estate. Such structures allow the profits generated by such assets to be distributed amongst family members and related entities in a manner that enables the family group to reduce its overall tax costs. We often advise clients about whether such structures are suitable for them and provide the trust deeds and other items necessary to establish them.
Discretionary Trusts
Enduring Powers of Attorney and Conflicts
Quite often people appoint a family member as their enduring power of attorney. It may be a spouse, a partner, or one of their children. Whilst this is common practice, it can create difficulties if you do not understand the restrictions that the law places on attorneys in respect of certain decisions.
If you were to become incapacitated, a family member can be restricted from using your share of the family home to buy a new property to help with your care if they are going to live in it. They may also be restricted from purchasing your assets, to keep them 'in the family', even if they have the means and desire to do so.
But the good news is that such conflict actions are not illegal where they are specifically authorised.
Through the careful drafting of an enduring power of attorney you can avoid such problems.
Enduring Powers of Attorney and Conflicts
Family Loans
It is very common for people to loan out money to family or friends. Although they never really take consideration of the security of these loans.
If you do not take security and your borrower goes bankrupt, you may find that your borrower has many other creditors with whom you have to share their assets, resulting in the loss of family money.
This tragic situation can be avoided or minimised by putting in place relatively simple legal documentation up front and registering it in the appropriate place.  It is in the interests of all parties to inter-family loans to make sure this happens.
What is a Testamentary Trust?
If you are thinking about doing a new will, a testamentary trust in your will may be something to consider. A testamentary trust is simply a trust established under a will which does not come in to existence until the will maker dies. There are both tax and asset protection advantages to testamentary trusts.
What is a Testamentary Trust?