Litigation & Dispute Resolution
Litigation & Dispute Resolution
We adopt a flexible approach to dispute resolution and litigation. We work with our clients to achieve the best possible outcomes, seeking solutions through negotiation, mediation and other alternative dispute resolution processes.
We handle a wide range of disputes, including:
business disputes
complex commercial litigation
corporate and regulatory litigation
debt recovery (QCAT)
mediation and alternative dispute resolution
property disputes, including fences, trees and buildings
leasing disputes
wills and estate litigation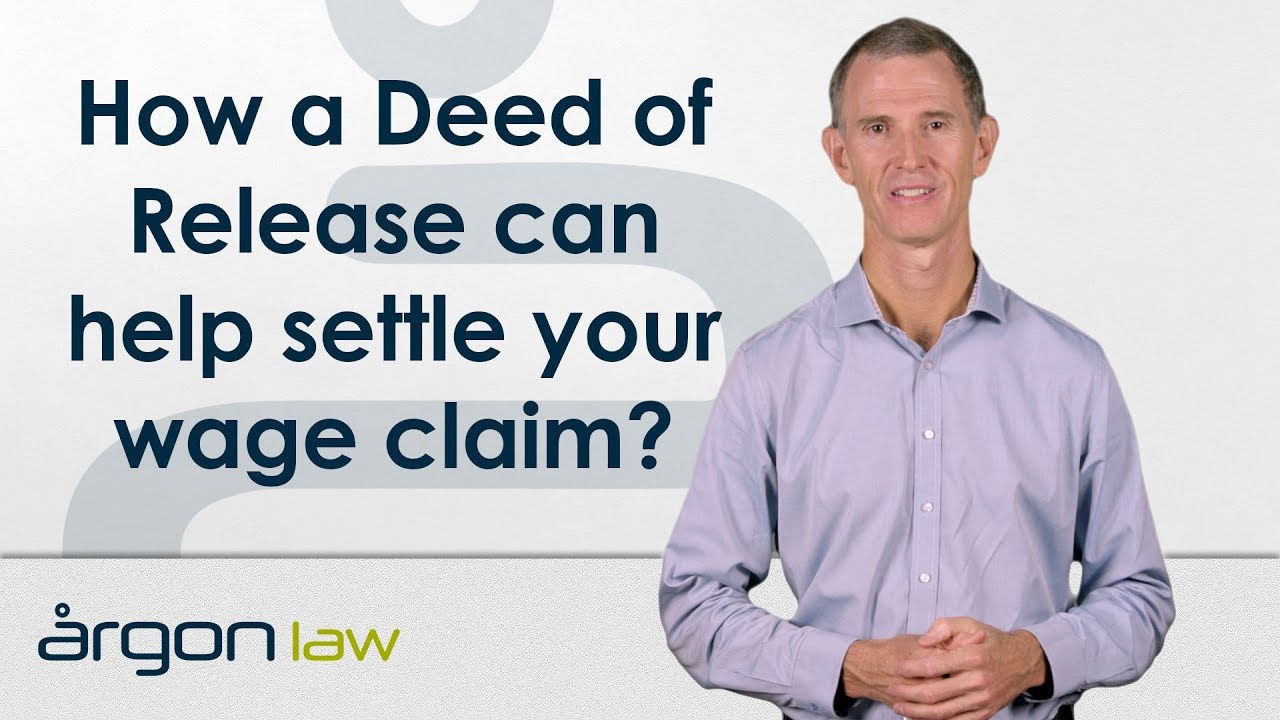 Using a Deed of Release to Settle Pay Disputes
Business Disputes
As a business owner you may be faced with dealing with disputes between co-owners, shareholders, franchisees, customers or suppliers. At Argon Law, we firmly believe that businesses should concentrate on their core function, that of running a successful and profitable business. Our skilled team are ready to assist you with complex business disputes, ranging from contractual matters to franchise disputes, customer and supply-related issues and shareholder disputes.
Complex Commercial Litigation
Individuals and businesses are regularly faced with a wide variety of complex commercial disputes, ranging from disputes over ownership, equity, management, control, contracts and insolvency. Our experienced team are ready to assist you in these complex commercial, business and financial disputes.
Corporate and Regulatory Litigation
Inquiries and litigation within the corporate and regulatory field are ever present. At Argon Law, we advise our clients to act pre-emptively by conducting regular internal compliance reviews to detect and mitigate any potential corporate and regulatory risks. When matters have escalated into disputes and/or litigation, our firm has strong knowledge and experience in advising our clients of the best available solutions.
Property disputes, including fences, trees and buildings
Many property owners will, at some stage, be faced with disputes relating to fences and trees. Whether it by a neighbour arbitrarily lopping a tree, a fence caving in between two properties or access being denied to utility infrastructure on common property, our professional team at Argon Law have dealt with many property disputes. Let us help you resolve your property dispute today. These disputes can be resolved by way of proceedings in QCAT, the Office of the Commissioner for Body Corporate and Community Management (BCCM) and the various Courts.
Debt Recovery
Debtors are an unfortunate part of running a business. You can end up spending a significant amount of time trying to recover the debt yourself, when that time could have been better spent making money! It often makes sense to hire a debt collection lawyer or a debt collection agency. So, which should you use?
It is important to understand that debt collection agencies often charge on a commission basis and this can work on a sliding scale depending on the amount of debt.  This can end up being a signficant cost if the debt is recovered.
While debt collectors can use a variety of techniques to contact the debtor, including letters, emails and phone calls, often correspondence coming from a lawyer can carry more weight than a debt collection agency.
A lawyer also has more options available for debt recovery, including commencing legal action if the payment is not made.
We will explain your options and advise you on the best course of action to assist in recovering your debts.
In the case of small claims through the Queensland Civil and Administrative Tribunal (QCAT), we can assist you in being your own advocate, providing tips on how to prepare and present your argument to increase your chances of a favourable result.
QCAT Minor Debt Claims ($25,000 or less)
The Queensland Civil and Administrative Tribunal (QCAT) presents a simplified and cost effective mechanism for the recovery of debt. Although legal representation is only allowed in exceptional circumstances and by way of application, our team at Argon Law can assist you in preparing and lodging the claim documents as well as compiling the necessary evidence to prove your claim. Speak to us today about your QCAT application.
QLD Courts ($50,000 or more)
We pride ourselves on conducting cases efficiently, expeditiously and economically. Litigation can be intricate, time consuming and expensive. At Argon Law, we take the view of speedily determining cases and cost attainment. Whilst in some cases a matter will need to proceed to be heard by the Court, we will explore all prospects of settlement prior to going to Court. We will guide you through the various phases of litigation, starting with the initial letter of demand, claim and/or application, through to obtaining judgment and enforcement.
For the Creditor – "I am owed money"
Time limits applicable to enforcing your claim
The best channel to enforce my claim – which tribunal or court: QCAT, Magistrate, District or Supreme Court?
Helping you (the enforcement creditor) to recover the judgement debt – enforcement warrants
Seizure and sale of property, emoluments enforcement warrants, petitioning for the bankruptcy of the debtor
For the Debtor – "I owe money"
If you receive a demand for payment of a debt it should not be ignored
Do not make payments to debts older than six years or acknowledge these debts in writing prior to seeking legal advice
Negotiating down payments on your behalf that are affordable, suiting your financial situaton
Disputing claimed amounts
Acting swiftly once a letter of demand is received can curb interest and unnecessary legal costs - court proceeding can be time consuming and expensive
Maintaining a good credit record and limiting harassment by debt collectors
Once legal proceedings have commenced strict formal procedures and timelines apply - it is advisable to urgently seek legal advice
Mediation and Alternative Dispute Resolution
Most disputes can be resolved without proceeding to Court. At Argon Law, we provide our clients with the full scope of possible remedies available, including mediation and alternative dispute resolution (ADR). Various laws and statutes require that self-resolution, mediation and ADR be attempted before formal proceeding in commissions, tribunals and Courts are instituted.
Leasing disputes
Leasing disputes are a very common occurrence. Who is at fault? What are my rights? Can I be evicted? What will happen to my business and belongings? These are just a few questions asked by people when faced with commercial leasing disputes. Let us assure you of your rights and obligations. Our solicitors have great experience in both commercial and residential leasing and tenancy disputes on the Sunshine Coast.